All 24 Central Coast Football Clubs have been invited to our Hyundai A-League Blockbuster on Sunday to participate in a race to see who is the fastest club on the Coast. Runners from each club will be aged between 12-14 years old and fly the flag of their local club at Central Coast Stadium.
The race will be undertaken in relay format from one end of the pitch to the other with the heats taking place pre-game and finals to be raced at half time.
Get set for a saucy Sunday 🍅 It's MasterFoods Match Day! Here's everything you need to know 🔗 https://t.co/rUzXsJXxjw #CCMvMVC #ALeague pic.twitter.com/tarYo2XVf3

— #CCMFC (@CCMariners) February 14, 2017
The winners will be spoilt with raft of prizes from the Mariners and can hold their heads high knowing that they are the fastest club on the Central Coast!
For more information about Central Coast Football and how you can get involved with your local club head to http://ccfootball.com.au/

Make sure you come along and cheer on your local club this Sunday!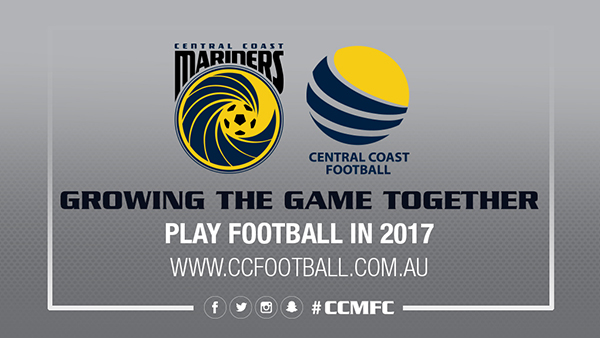 Who's keen to spend their Sunday here? 🌴 #ALeague #CCMvMVC pic.twitter.com/88zWlVZ1PK

— #CCMFC (@CCMariners) February 16, 2017
Match Details
Hyundai A-League 2016/17 – Round 20
Sunday 19 February 2017
Central Coast Mariners vs. Melbourne Victory
Venue: Central Coast Stadium, Gosford 
Tickets: CLICK HERE
kick-off: 5:00pm (AEDT)
Official hash-tags: #CCMvMVC & #CCMFC
TV Broadcast: Fox Sports 505
Radio Broadcast: 96.3 Coast FM & 92.5 ABC Central Coast